Hey Everyone,
it's your friendly neighbourhood Gaijin here come to provide a few tid-bit tips for JET Programme participants. I have yet to lead a JET Orientation seminar, but if there is something that all JETs worry about, it is budgeting. As the JET Programme states the salary is enough to live comfortably and transition to a life in Japan, but if you have plans to move back to your home country after 1 or 2 years then you may need to save a bit of dough. On average, I can store around $250 CAD a month if I do not excessively splurge on clothes or technology, without disrupting my daily routine. Everyone is different, if I was extremely frugal I could probably save $500-600 CAD/month. Here are 3 tips I believe will help you save money during the JET Programme.
1. Cook for yourself and control eating out.
Similar to university, cooking for yourself is a very beneficial aspect. It is perhaps very inconvenient when you make a separate dish for dinner every day; however, if you make/prep meals in bulk it can save you a lot of  time and money. I haven't particularly calculated the logistics, but let me try to show you.
If you buy a bag rice (1000yen), chicken strips/breast (400-1000yen), vegetables (200yen), some eggs (200 yen), and the sauces (400yen) – your total will come to about 2400 yen. When you order Oyakodon (700-1000 yen) 3 times at a restaurant, that will add up to about 2600 yen. So it may seem inconvenient to buy all of the ingredients, but the more you make the dish on your own, the more money you will save. As you continue to cook, the only thing you will have to often buy is the chicken.
Furthermore, cooking your own food and making your own choices, healthy or not, will help you avoid those excessive weight gains that we often claim "I don't know that happened." Oh yes you do.  We have access to fresh ingredients in the countryside. So, you might as well take the opportunity to learn some Japanese recipes and bring them back to your home country.
2. Drive Carefully
Sometimes car accidents are unavoidable, but if you do happen to have an unfortunate occurrence, it will cost you a lot of money to repair. This repair money will take away from the banked amount you were hoping to save and definitely put a wrench in your saving goals.
My advice for driving is:
No Narrow Roads and Know Where You're Going – in Japan, there will be many narrow roads especially in the countryside. Avoid them like the plague, nothing good can happen when you have narrow vision and you are unaware of your location. Also, not knowing where you are heading generally leads to frantic and distracted driving – try to look up the route beforehand.    
Use a Beginner Sticker for the 1st year – I have found that a lot of individuals like to tailgate me in Japan. This infuriates me to no end, so my solution to this is attach this beginner sticker to my car. People will give you a bit more distance when you are driving slowly. It's very useful.
If you do happen to find yourself in an accident, try to have your mechanic get you used parts. If you wish to find the cheapest solution, tell them. Normally if it's just damage to the body of the car, you can get a 2nd hand replacement. You're not in Japan to look like a baller from the 416 (Toronto joke), especially when we're trying to save money.
This final note is more of a PSA. No matter what accident you get into, you must call the police and report it in Japan. If you want your car repaired by a mechanic, they normally need to have had the incident reported to the police in order to fix the damage.
If you can stay in Japan without using your insurance, it will subsequently decrease year by year. Prevention in this case will significantly save your income and provide you a higher budget to splurge or save if you so please. Oh also, use a K-car.
3. Split your salary and try to budget
So whenever you are trying to intentionally save money it is essential that you know how to budget. One way that works for me is that I set a mark for each utility and living expense monthly.  For example, I will only spend 30,000 yen on groceries per month, or my electricity will be around 5,000 yen per month. This will help you calculate how much money by the end of the month you SHOULD have. The more strict with this budget you are, the more likely you will save that exact amount.
Tread carefully though, budgeting is just like losing/gaining weight. If you don't stick to your goals, before you know it you've splurge on that new hand bag and lost $200 of your monthly savings. Do that once and it may be okay, but cheating continuously on your budget will lead to one sad piggy. In order to avoid this, you can try splitting your salary. Every month, put part of your salary (30,000 yen) into a different bank account, and do not touch it! Consider your primary bank account your only source of money, you cannot spend money you do not have. Also, if worse comes to worse – you have an emergency fund.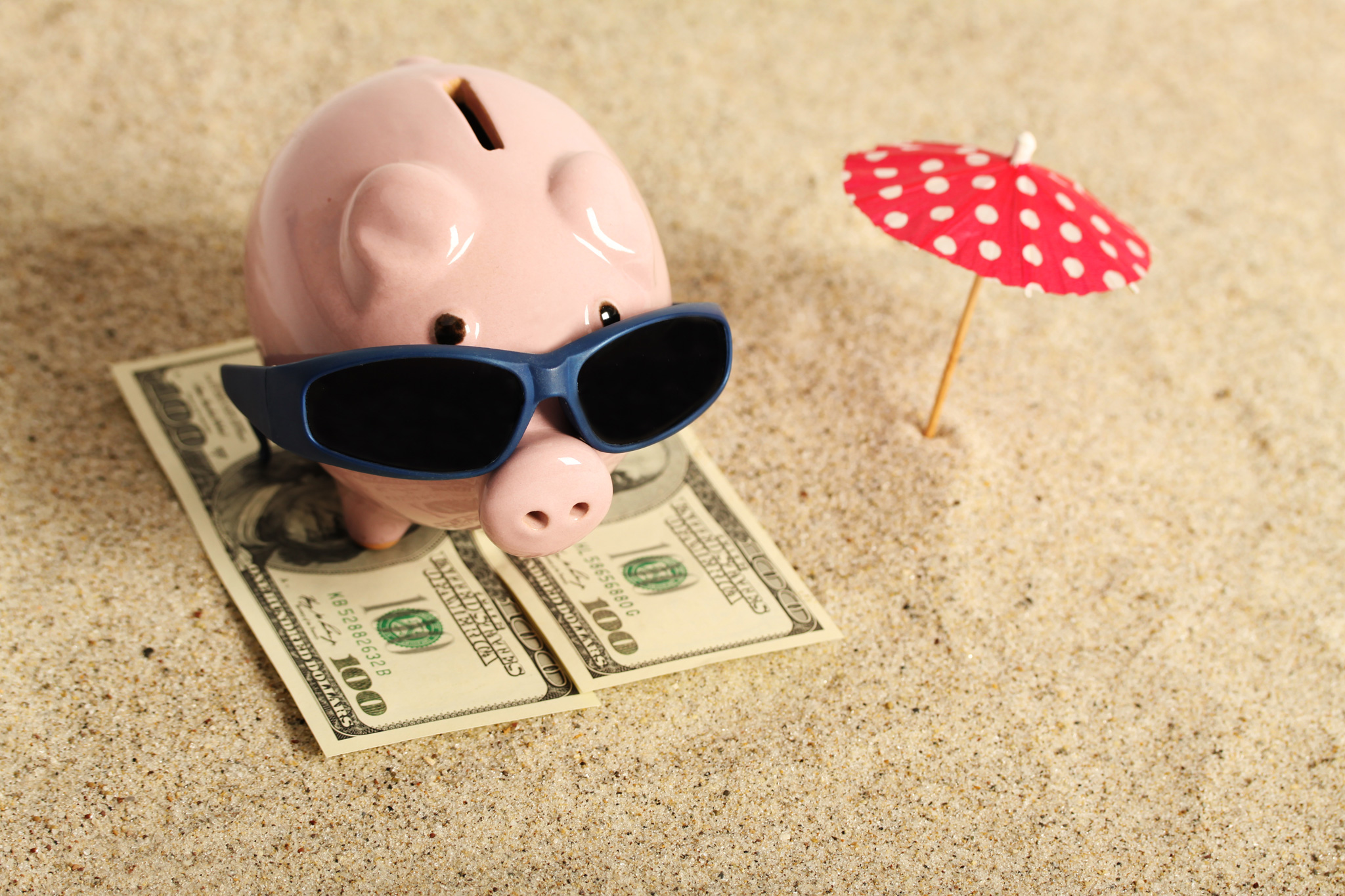 A final note is that we tend to spend more money around August and December. This is primarily due to Summer Vacation and New Year Holidays around that time of year. In Japan, air conditioning electricity is moderately priced, but electricity used for heating with the gas for heating water are very expensive. These expenses may be 4000 yen in the summer, but sky rocket to 10000 – 15000 yen in the winter – so be careful. When going to bed, layer up on the wool blankets and wear those warm sweaters in the day.
We all want money. Luckily, our salary increases well within the first 3 years of the program. These are my tips to try and help you: budget for those student loans, car, mortgage, return to home country or save  money in general. What do you do to save money on the JET Programme or Japan, I would love to know?